Just in case you don't believe the CIA is the govt's killing and bombing and false flag operatives, listen to this first. Then you can understand how evil a faction in our country govt. is, and how capable they are of killing children for their own agenda. To remove guns from all Americans to make it easier to take over. So many know of the Bush and Clinton evil, that is why Trump won. Little old me has known for years, since Bill was President.
So CNN told us about this event 14 days before it happened and then was in touch with a student during the event. Hmmm. Nothing suspicious going on here. Marjory Stoneman Douglas School, Parkland, Florida.

See date above is Feb 1st when you click on this picture.
Here is the wrtie up of the event that happened 14 days later.
How did CNN find a child in a closets tweet while this event was going on? They would have had to be friends already and she looked at her tweets right at that time. Another question?
How did this happen? Look at the date this article from CNN was posted – Feb 1st. Tragedy happened on Feb 14th. How is that possible if this wasn't a planned event by the Deep state?
***They are sending a warning to Trump by using a school near his holiday home, (Mar-a-lago, 43 miles away) at a school built to honor a woman, who worked with a  Rothchild who spent a lot of time campaigning to stop the draining of swamps, as it specifically states in her book, and her first play was called Storm Warnings? (Do you remember when Trump siad, The Storm is Coming, meaning he is about the begin draining the swamp of DC)
Kids have been interviewed (see videos below) and have stated there were 3 letter agency personel visiting the school a month earlier and all teachers were told there would be a drill without notice sometime this month.
On top of that the police chief is a pay-to-play member of Hillary's organziation Hillary for America/Hillary for Florida.
Way too many coincidences and they do not care whether they actually kill people or not.
Plus the FBI were warned about this poor kid so they most likely used him.
One student said she was talking to him while she heard shots elsewhere in the school. Video has been removed from internet. He was not holding a gun.
Also, JFK was taken to Parkland hospital in Dallas. Trump revears JFK. Also, Trump has taken on the same cause JFK did that got him killed.
Also it was Ash Wednesday for Christians, which of course we all know Trump is. This was a message to Trump for sure.
https://www.local10.com/news/national/this-is-the-third-shooting-at-a-middle-or-high-school-so-far-in-2018
Teacher grazed by Parkland shooter's bullet: 'Shooter was in full metal garb, helmet, face mask, bulletproof armor, shooting a rifle I never seen before'
What is there to hide about this shooting? So many videos with questions and evidence have been censored becasue they reveal the truth.
http://therightscoop.com/parkland-hero-student-shot-5-time…/
Below is video that above X22 video is talking about. YOUTUBE IS CENSORING> WHY? WHAT DO THEY HAVE TO HIDE? WHAT IS WRONG WITH ASKING QUESTIONS? WHERE ARE VIDEOS?
More censorship in USA. They have already taken free speech away and now they are so desperate to remove all the guns they are willing to kill innocent school kids to get that done.
You Tube removes news reporter interview at the school video – They know they have to hide it – BRUSH WITH SHOOTING SUSPECT | Stoneman Douglas High School student Alexa says she passed school shooting suspect Nikolas Cruz after the shooting and had a brief exchange with him.
Below:  The Laguna Beach Antifa chapter asks its members & followers: "Please don't retweet this picture of #NicholasCruz wearing an #Antifa shirt. We don't need any more bad press".
And yet the #FakeNews left wants us to believe Nicholas Cruz was a @realDonaldTrump supporter. #Lies
Published on Feb 17, 2018
CNN badmouths Florida school student because he didn't want to use their script at the town meeting. Now call this hero at the shooting, a liar.
Survivor David Hogg In CBS Video 6 Months BEFORE Marjory Stoneman Douglas High School Event |Also being coached for the Stoneman Douglas High School Interview.
https://www.naturalnews.com/2018-02-22-elaborate-media-theater-cnn-gun-control-town-hall-relied-on-scripted-questions-100-staged-fake-news-theatrics.html
FL Shooting Survivor Ariana Klein: Networks Don't Want Us To Give Our Real Opinions, "Want Us To Further Their Agenda
https://www.realclearpolitics.com/video/2018/02/22/fl_school_shooting_survivor_ariana_klein_networks_dont_want_us_to_give_our_real_opinions_want_us_to_further_their_agendas.html
Black Conservative Patriot video – Censored by YouTube
Glad you pointed out the truth about Sheriff Isreal. Allow me to toot my own horn here for a second. Forgive me. I made a video LAST YEAR calling out Mr. Israel and how convenient that the Santiago Esteban FF/hoax shooting at the Ft. Lauderdale airport happened in his county! I exposed his pro gun control agenda and his pride in being a progressive! was a smaller channel back then (I am still s small channel today) and that video only got like 400 views even though the first video I made about the airport shooting a few days before had gotten like 7,000+ views. Here is my vid from January of last year -My analysis of Sheriff Isreal starts at about 7:53 : A week later…is The Fort Lauderdale Airport a False Flag or a Hoax? Are those all Crisis Actors? And why did this all take place in Sheriff Scott Israel's County…home to one of the most liberal progressive law enforcement leaders in America? A Sheriff who supports tougher gun control laws and is proud of it? Let's look at this together!
2/15: Once again, Q predictions prove accurate, as we witness another false-flag organized deep state ritual sacrifice of American children in one of the most PEDO-infested corrupt counties in the country. For years, Timothy Holmseth has been researching the links between the FBI, CIA, CPS and baby-sales, child-porn, and child-trafficking linked to Broward County, FL. And now 17 people are slaughtered on Valentine's day 3 weeks after a SWAT Team active shooter drill that was initiated by the Secret Service! I will post all links for this video in my blog to be posted within the hour on steemit.com. The link will be the first comment in the section below.
JFK was taken to PARKLAND MEMORIAL in DALLAS in 1963. Why was he killed?
Wednesday February 14th 2018 was Ash Wednesday for Christians. Trump is a Christian. Bombard's Body Language of a number of students and below David Hogg as well. CENSORED. What do they have to hide if this was a real event? More Questions? A week later, this censored video is up again. Body Language of Students.
David Hogg, a supposed student interviewed at shooting. Body Language Review, now uncensored.
WHO IS DAVID HOGG? Oh he is the son of an FBI agent and is a CNN Crisis Actor.
The evil ones are now killing children without concern just to get their agenda stepped up. Unbelievable.
Emma is wearing same clothes, so this was before or after their acting event.
Enlarge the screen shot below and look at the date the account was opened and then the number of twitter followers. If this doesn't keep you questioning what will?
This is a screen shot of the videoed interview of David Hogg in CA after witnessing an event. He stated his dad is an ex-FBI agent
Kids who were interviewed by CNN for school shooting.
Check out the date this twitter account opened and see how many followers. A kid from Florida shooting crisis actor.
Trump says a prayer for Kennedy in the whitehouse daily saying he will avenge his death by completing what he started, revealed and was murdered for.  Kennedy was trying to warn the people and stop the takeover.
Trump was hired by the military and pentagon to actually take down those who have already taken over, the entire world. America must overcome to save the entire world.
After FBI's Florida School Shooting Debacle, Wray & New York City Mayor de Blasio Team Up For Broadway Show of "Terror" Arrests
.http://beforeitsnews.com/terrorism/2018/02/msm-video-proof-fl-high-school-shooting-a-false-flag-psyop-perps-cannot-refute-hard-evidence-2460979.html
Red Alert: Evidence Points To Multiple Shooter Cover Up In Florida
http://beforeitsnews.com/prophecy/2018/02/florida-shooting-was-a-shadow-state-op-confirmed-via-jim-stone-video-2496978.html
Need to turn volume down before clicking on this link. After a few seconds you can turn it up and you really want to listen the video of the student.
https://www.bitchute.com/video/4a4rLCIaGNCc/
Florida Shooting Sheriff Says Its Not His Responsibility That Officers Didn't Confront the Shooter
Emergency First Responders Ordered to Remain Outside as people Were Dying in Parkland
The Real Story Behind Why Police Never Did Anything To Stop Parkland Shooter
School Shooting Plot Exposed: You Won't Believe Who Set It Up
Office of Superintendent of Schools Board Meeting of May 12, 2010
Guess who's in bed with #LoopCapitol…? #QAnon
http://procurement.dadeschools.net/bidsol/pdf/agenda/a_2010_05_12_030-kk10_e143.pdf
371916407-Broward-Co-Collaborative-Agreement-on-School-Discipline-MOU
OBAMA REPEALED LAW PREVENTING LIES AND PROPAGANDA IN MEDIA IN 2013
https://foreignpolicy.com/2013/07/14/u-s-repeals-propaganda-ban-spreads-government-made-news-to-americans/
SSG. Douglas M. Ducote Sr.
United States Army (Ret.)
Veteran Law Enforcement
CEO Veterans United For Justice
Co-Host Real World Witness
https://www.youtube.com/watch?v=3WTTCk0jXlU 
Expert Asks Questions about Florida Shooting
A list of some mass shooters and the stark link to psychotropic drugs.
Eric Harris age 17 (first on Zoloft then Luvox) and Dylan Klebold aged 18 (Columbine school shooting in Littleton, Colorado), killed 12 students and 1 teacher, and wounded 23 others, before killing themselves. Klebold's medical records have never been made available to the public.
Jeff Weise, age 16, had been prescribed 60 mg/day of Prozac (three times the average starting dose for adults!) when he shot his grandfather, his grandfather's girlfriend and many fellow students at Red Lake, Minnesota. He then shot himself. 10 dead, 12 wounded.
Cory Baadsgaard, age 16, Wahluke (Washington state) High School, was on Paxil (which caused him to have hallucinations) when he took a rifle to his high school and held 23 classmates hostage. He has no memory of the event.
Chris Fetters, age 13, killed his favorite aunt while taking Prozac.
Christopher Pittman, age 12, murdered both his grandparents while taking Zoloft.
Mathew Miller, age 13, hung himself in his bedroom closet after taking Zoloft for 6 days.
Kip Kinkel, age 15, (on Prozac and Ritalin) shot his parents while they slept then went to school and opened fire killing 2 classmates and injuring 22 shortly after beginning Prozac treatment.
Luke Woodham, age 16 (Prozac) killed his mother and then killed two students, wounding six others.
A boy in Pocatello, ID (Zoloft) in 1998 had a Zoloft-induced seizure that caused an armed stand off at his school.
Michael Carneal (Ritalin), age 14, opened fire on students at a high school prayer meeting in West Paducah, Kentucky. Three teenagers were killed, five others were wounded..
A young man in Huntsville, Alabama (Ritalin) went psychotic chopping up his parents with an ax and also killing one sibling and almost murdering another.
Andrew Golden, age 11, (Ritalin) and Mitchell Johnson, aged 14, (Ritalin) shot 15 people, killing four students, one teacher, and wounding 10 others.
TJ Solomon, age 15, (Ritalin) high school student in Conyers, Georgia opened fire on and wounded six of his class mates.
Rod Mathews, age 14, (Ritalin) beat a classmate to death with a bat.
James Wilson, age 19, (various psychiatric drugs) from Breenwood, South Carolina, took a .22 caliber revolver into an elementary school killing two young girls, and wounding seven other children and two teachers.
Elizabeth Bush, age 13, (Paxil) was responsible for a school shooting in Pennsylvania
Jason Hoffman (Effexor and Celexa) – school shooting in El Cajon, California
Jarred Viktor, age 15, (Paxil), after five days on Paxil he stabbed his grandmother 61 times.
Chris Shanahan, age 15 (Paxil) in Rigby, ID who out of the blue killed a woman.
Jeff Franklin (Prozac and Ritalin), Huntsville, AL, killed his parents as they came home from work using a sledge hammer, hatchet, butcher knife and mechanic's file, then attacked his younger brothers and sister.
Neal Furrow (Prozac) in LA Jewish school shooting reported to have been court-ordered to be on Prozac along with several other medications.
Kevin Rider, age 14, was withdrawing from Prozac when he died from a gunshot wound to his head. Initially it was ruled a suicide, but two years later, the investigation into his death was opened as a possible homicide. The prime suspect, also age 14, had been taking Zoloft and other SSRI antidepressants.
Alex Kim, age 13, hung himself shortly after his Lexapro prescription had been doubled.
Diane Routhier was prescribed Welbutrin for gallstone problems. Six days later, after suffering many adverse effects of the drug, she shot herself.
Billy Willkomm, an accomplished wrestler and a University of Florida student, was prescribed Prozac at the age of 17. His family found him dead of suicide – hanging from a tall ladder at the family's Gulf Shore Boulevard home in July 2002.
Kara Jaye Anne Fuller-Otter, age 12, was on Paxil when she hung herself from a hook in her closet. Kara's parents said "…. the damn doctor wouldn't take her off it and I asked him to when we went in on the second visit. I told him I thought she was having some sort of reaction to Paxil…")
Gareth Christian, Vancouver, age 18, was on Paxil when he committed suicide in 2002, (Gareth's father could not accept his son's death and killed himself.)
Julie Woodward, age 17, was on Zoloft when she hung herself in her family's detached garage.
Matthew Miller was 13 when he saw a psychiatrist because he was having difficulty at school. The psychiatrist gave him samples of Zoloft. Seven days later his mother found him dead, hanging by a belt from a laundry hook in his closet.
Kurt Danysh, age 18, and on Prozac, killed his father with a shotgun. He is now behind prison bars, and writes letters, trying to warn the world that SSRI drugs can kill.
Woody ____, age 37, committed suicide while in his 5th week of taking Zoloft. Shortly before his death his physician suggested doubling the dose of the drug. He had seen his physician only for insomnia. He had never been depressed, nor did he have any history of any mental illness symptoms.
A boy from Houston, age 10, shot and killed his father after his Prozac dosage was increased.
Hammad Memon, age 15, shot and killed a fellow middle school student. He had been diagnosed with ADHD and depression and was taking Zoloft and "other drugs for the conditions."
Matti Saari, a 22-year-old culinary student, shot and killed 9 students and a teacher, and wounded another student, before killing himself. Saari was taking an SSRI and a benzodiazapine.
Steven Kazmierczak, age 27, shot and killed five people and wounded 21 others before killing himself in a Northern Illinois University auditorium. According to his girlfriend, he had recently been taking Prozac, Xanax and Ambien. Toxicology results showed that he still had trace amounts of Xanax in his system.
Finnish gunman Pekka-Eric Auvinen, age 18, had been taking antidepressants before he killed eight people and wounded a dozen more at Jokela High School – then he committed suicide.
Asa Coon from Cleveland, age 14, shot and wounded four before taking his own life. Court records show Coon was on Trazodone.
Jon Romano, age 16, on medication for depression, fired a shotgun at a teacher in his New York high school.
No records of birth found for the so-called dead – https://pewtube.com/user/BirthofaNewEarth/qYumzyY
Look at this undeniable evidence of crisis actors – https://youtu.be/P5POhyHPTHI
The true cause behind mass school shootings.

Posted by Jayla Holmes on Friday, February 16, 2018
http://new.drugawareness.org/i-am-alarmed-at-the-monster-ssrisnri-antidepressants-i-created-dr-candace-pert/
http://new.drugawareness.org/meet-dr-john-virapen-the-man-who-bought-prozacs-approval/
http://www.collective-evolution.com/2018/02/14/mk-ultra-what-they-didnt-tell-you-about-the-mind-control-program-thats-probably-still-operational/
https://www.theguardian.com/commentisfree/2017/jan/09/america-dropped-26171-bombs-2016-obama-legacy
America dropped 26,171 bombs in 2016. What a bloody end to Obama's reign
Medea Benjamin
According to new figures, the US dropped nearly three bombs every hour, 24 hours a day. Dare we think how Donald Trump will continue this legacy?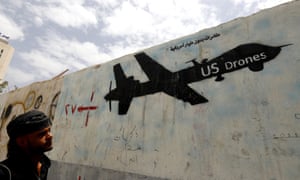 Most Americans would probably be astounded to realize that the president who has been painted by Washington pundits as a reluctant warrior has actually been a hawk. The Iran nuclear deal, a herculean achievement, and the opening of diplomatic relations with Cuba unfortunately stand alone as President Obama's successful uses of diplomacy over hostility.
While candidate Obama came to office pledging to end George W Bush's wars, he leaves office having been at war longer than any president in US history. He is also the only president to serve two complete terms with the nation at war.
President Obama did reduce the number of US soldiers fighting in Afghanistan and Iraq, but he dramatically expanded the air wars and the use of special operations forces around the globe. In 2016, US special operators could be found in 70% of the world's nations, 138 countries – a staggering jump of 130% since the days of the Bush administration.
While most of these air attacks were in Syria and Iraq, US bombs also rained down on people in Afghanistan, Libya, Yemen, Somalia and Pakistan. That's seven majority-Muslim countries.
One bombing technique that President Obama championed is drone strikes. As drone-warrior-in-chief, he spread the use of drones outside the declared battlefields of Afghanistan and Iraq, mainly to Pakistan and Yemen. Obama authorized over 10 times more drone strikes than George W Bush, and automatically painted all males of military age in these regions as combatants, making them fair game for remote controlled killing.
President Obama has claimed that his overseas military adventures are legal under the 2001 and 2003 authorizations for the use of military force passed by Congress to go after al-Qaida. But today's wars have little or nothing to do with those who attacked the United States on September 11, 2001.
What does the administration have to show for eight years of fighting on so many fronts? Terrorism has spread, no wars have been "won" and the Middle East is consumed by more chaos and divisions than when candidate Barack Obama declared his opposition to the invasion of Iraq.
While the switch from US troops on the ground to airstrikes and special forces has saved US lives, untold numbers of foreign lives have been snuffed out. We have no idea how many civilians have been killed in the massive bombings in Iraq and Syria, where the US military is often pursuing Isis in the middle of urban neighborhoods. We only sporadically hear about civilian killings in Afghanistan, such as the tragic bombing of the Doctors Without Borders hospital in Kunduz that left 42 dead and 37 wounded.
Pushed to release information about civilian deaths in drone strikes, in July 2016 the US government made the absurd claim it had killed, at most, 116 civilians in Pakistan, Yemen, Somalia and Libya between 2009 and 2015. Journalists and human rights advocates said the numbers were ridiculously low and unverifiable, given that no names, dates, locations or others details were released. The London-based Bureau of Investigative Journalism, which has tracked drone strikes for years, said the true figure was six times higher.
Given that drones account for only a small portion of the munitions dropped in the past eight years, the numbers of civilians killed by Obama's bombs could be in the thousands. But we can't know for sure as the administration, and the mainstream media, has been virtually silent about the civilian toll of the administration's failed interventions.
Speaking out on behalf of grieving families whose losses have never been acknowledged by the US government, I asked President Obama to apologize to them. As I was being dragged out, President Obama said: "The voice of that woman is worth paying attention to."
Too bad he never did.
Since you're here …
… we have a small favour to ask. More people are reading the Guardian than ever but advertising revenues across the media are falling fast. And unlike many news organisations, we haven't put up a paywall – we want to keep our journalism as open as we can. So you can see why we need to ask for your help. The Guardian's independent, investigative journalism takes a lot of time, money and hard work to produce. But we do it because we believe our perspective matters – because it might well be your perspective, too.
I appreciate there not being a paywall: it is more democratic for the media to be available for all and not a commodity to be purchased by a few. I'm happy to make a contribution so others with less means still have access to information.Thomasine F-R.

Sandy Hook
What is coming next – Crisis actors requested on Craig's List
Teacher grazed by Parkland shooter's bullet: 'Shooter was in full metal garb, helmet, face mask, bulletproof armor, shooting a rifle I never seen before'
How does the purported shooter exit his Uber ride, put on full body dress, helmet, assemble his rifle, load it and start firing at targets within two minutes?
 PARKLAND, Fla. (INTELLIHUB) — 
Marjory Stoneman Douglas High School teacher Stacy Lippel was grazed by a hot bullet which left the chamber of the shooter's gun as she closed the door to her classroom after letting a number of students file into what would presumably be safety. However, nothing could have prepared the teacher for what she was to witness next.
"I suddenly saw the shooter about twenty feet in front of me standing at the end of the hallway actively shooting down the hallway, just a barrage of bullets, and I'm staring at him thinking why are the police here,this is strange because he's in full metal garb, helmet, face mask, bulletproof armor, shooting this rifle that I've never seen before," Lippel told Good Morning America last Wednesday.
The brave teacher said she told fellow Stoneman Douglas H.S. teacher Scott Beigel, 35, to get back in his room just before the shooter fired a number of rounds into his room killing him and other students.
Lippel said the shooter fired four to five rounds into her classroom which shattered the classroom door window before the heavily-claded assassin continued his diabolic shooting spree down the hallway.
"I never really knew when he left because we all thought he was still here," she said.
Two of Lippel's students were fatally wounded in the attack.
Police maintain the suspect Nikolas Cruz arrived via an Uber ride at 2:19 p.m. and initiated his attack within 1 minute. If true, that would mean that Cruz would have had to suit up into full metal body armor, put on a full helmet and the whole nine yards, all the while assembling an AR-15 rifle which was purportedly packed into a duffle bag with a number of fully-loaded magazines.
An affidavit filed by the Broward County Sheriff states: "Cruz stated that he was the gunman who entered the school campus armed with an AR-15 and began shooting students that he saw in the hallways and on the school grounds. Cruz stated that he brought additional loaded magazines to the school campus and kept them hidden in a backpack until he got on campus to begin his assault."
An NBC News report gives the official timeline of events:
Within barely two minutes of being dropped off, Cruz started firing into four classrooms in Building 12, returning to two of them to shoot again, Israel said.

Cruz then went upstairs to the second floor, where he shot one of his victims, before proceeding to the third floor, where he ditched his rifle and backpack, Israel said.

He then ran down the stairs and outside, where he blended in with hundreds of terrified students — many of them his former classmates — and eluded officers as he left campus, Israel said.

Amid the chaos he'd left behind at the school, Cruz made his way to a Walmart store, bought a drink at its Subway restaurant and walked away again, Israel said.
Such a scenario seems not only entirely unlikely but almost impossible. Not to mention the fact that prosecutors have already offered Cruz a deal to spare his life in exchange for his plead of guilt. However, if school cameras, video footage, and other hard evidence reveals that Cruz was, in fact, the shooter, why would there be a need for Cruz to plead guilty? Wouldn't the case be cut and dry?
What exactly is going on here?